Lilacs in spring followed by all the lavender and purple flower shades of summer.
Iolite, rhodolite and amethyst necklace with a petal clasp pairs pretty with gray Tahitian pearl earrings.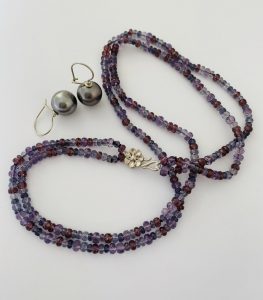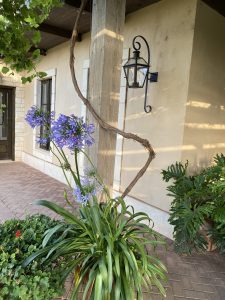 A petal clasp on a double strand of delicate tourmaline briolettes, a sunny citrine ring, green tourmaline earrings, and a twig bracelet.